After a gr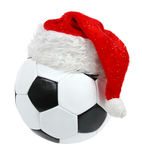 eat season in 2017, the club has been working hard in the last few months in preparation for 2018.
We have completed our affiliation with the Hills Association and look forward to competing in the Hills competition in 2018.
The development squad trials have started and general grading will take place in early 2018.
Registration will commence at the beginning of January, stay tuned for further details, especially those families who will be taking advantage of the governments $100 'Active Kids' voucher, as this is only valid after the 31st January, and cannot be applied retrospectively.
A big thankyou to the WHFC committee who have gone above & beyond in 2017. To all the coaches and managers, well done in providing our players the opportunity to play football.
To all our players, we hope you enjoyed 2017 and look forward to welcoming you back in 2018.
The club wishes everyone a safe and Merry Christmas, and Happy New Year. Enjoy your time with family and friends.
Cheers
Rodney
WHFC President